Today [June 27], the Ministry of the Environment returned 38 green turtles collected from the high marine traffic area of the Great Sound back to western waters.
A spokesperson said, "A further eight of the smallest green turtles and three hawksbill turtles were released inshore in the East End in mid June, and it is expected they are now making their way west.
"When the sea turtles were collected in late May, they were measured, weighed, photographed, micro-chipped and numbers were painted on their shells. It is estimated that the turtles ate 50 or more heads of lettuce per day while enclosed near the Bermuda Aquarium, Museum and Zoo [BAMZ].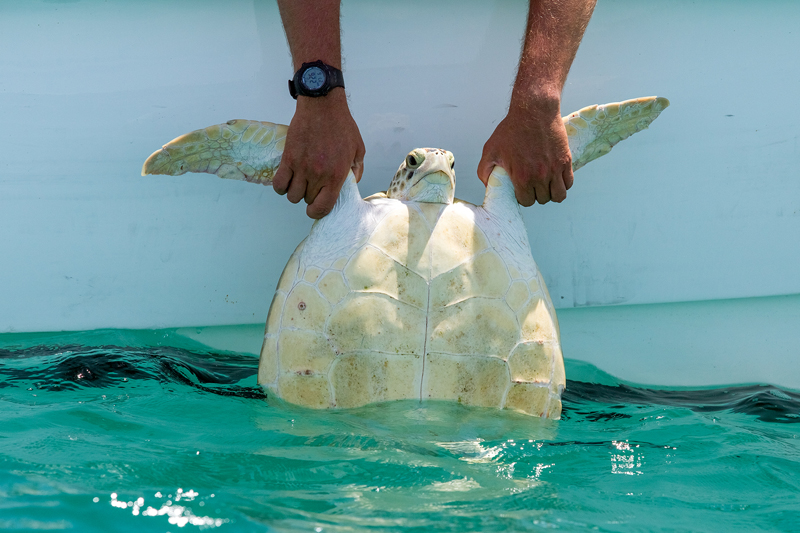 "They were fed at the deepest point of the enclosure by submerging trays of lettuce arranged to mimic sea grass beds. In this way, human interaction was minimized to prevent habituation."
"While protection of the turtles from heightened marine traffic was the principal aim, we were able to closely monitor this group of green sea turtles. That has added information to our database that some turtles are dealing with very high parasite burdens," said Dr. Ian Walker, Principal Curator and Veterinarian, BAMZ.
Dr. Mark Outerbridge [Wildlife Ecologist with the Department of Environment and Natural Resources] and  Dr. Ian Walker [Principal Curator and Veterinarian at BAMZ]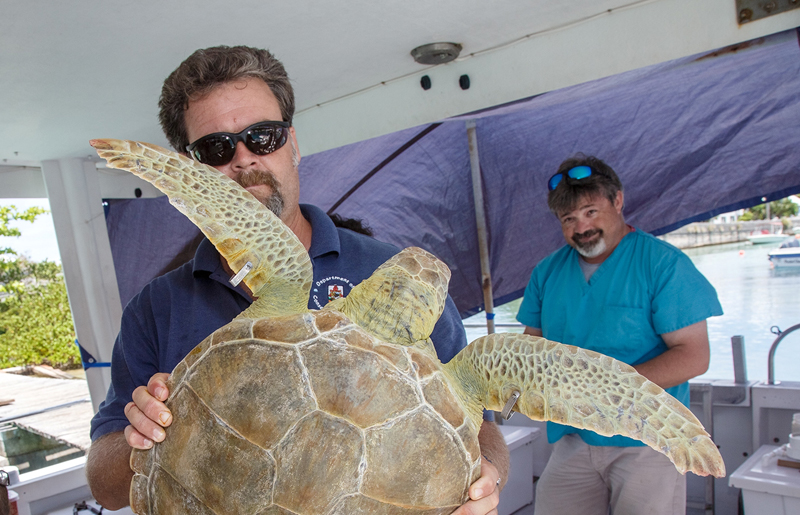 Read more here: http://bernews.com/2017/06/confined-sea-turtles-released-in-great-sound/