Why is BEST SEEKING Funds?
BEST is a registered charity, #858, and also a company limited by guarantee. We lease a small office space in Hamilton used as a central base to house BEST information, one staff member and meeting facilities. Stuart Hayward is the Chief Advocacy Officer and for a modest monthly fee and guides and oversees operations along with a part time assistant. We are seeking funds to cover the ongoing costs of the office and positions as well as to maintain things such as public awareness campaigns, community empowerment workshops, legal expenses sometimes associated with tackling certain cases and general events.
In short, BEST incurs modest expenses from working as a watchdog for the community and continuing to raise awareness on important issues that face current and future generations. We are seeking funds to offset those expenses.
BEST Christmas Appeal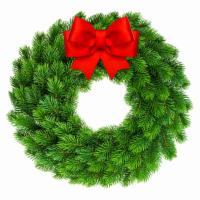 During this Season of Giving, we ask that you please consider supporting the work of Bermuda Environmental Sustainability Taskforce (BEST). A donation to BEST is a donation to the community, a vital step towards protecting and enhancing Bermuda's precious open spaces and natural beauty for our children, grandchildren and all future generations.
Over the past year, BEST has diligently worked to implement projects that are meaningful and impact the long-term sustainability of Bermuda.
In addition to supporting our ongoing work, BEST responds to environmental threats and is active in influencing government policies.  Your kind donation will help us to continue the work on our current projects, which include:
Input on Bermuda's energy future
Pesticide use in Bermuda
Protection of Bermuda's invaluable marine environment
Restoration of Marsh Folly and Pembroke Canal
Eco Lunch & Learn series in collaboration with the Bermuda College
BEST Study Buddies and the summer intern programme
With your financial support, we can continue to realise the BEST mission for our island home:
To preserve and enhance the quality of life in Bermuda for present and future generations by engaging with the community to advocate for sustainable management and development of the physical, social and economic environments.
A gift to BEST is the gift that gives back for generations to come!
Thank you!