Walkabout Tour of Tucker's Point this Sunday 2 – 5pm
A coalition of environmental and social/historical groups are inviting members of the public to a walkabout tour of the Tucker's Point area that will be affected by the Special Development Order (SDO) just passed by the House of Assembly.
 The event will be on Sunday 6 March between 2pm and 5pm. The tour will point out significant sites of environmental and historical importance, including the Tucker's Town school, the General Store and the original Marsden Church.  The walkabout will be about 2 miles in length (people are advised to bring their own water as refreshments will not be available; the tour is not suitable for dogs and/or strollers).
 A map of the tour and parking instructions is posted below: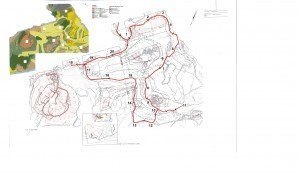 Host organisations include:
Bermuda Audubon Society
Bermuda National Trust
BEST
CURB
Greenrock
SOS
Tucker's Town Historical Society