Thumbs Up/Down

Bermuda College's Commencement ceremony this Thursday will be slightly different, with the College saying they are "deliberately moving away from the use of traditional balloons as an integral part of its decorations and gift sales."
The College is an awarded Eco-school and has committed to implement environmentally sustainable behaviours on campus as part of its strategic plan.
Amy Harvey, Earth and Environmental Senior Science Lecturer, and a member of a sub-committee examining infrastructure, as part of the College's strategic plan, said that the move is a bold but necessary one.
"This year we are hoping to raise awareness to the wider community on the importance of not only reducing waste, but getting the public to think about the impact of that waste. Bermuda College is going balloon-free from the perspective of decorating as well as gifts for sale in our College Bookstore," she said.
"We are encouraging all guests to consider joining us by choosing eco-friendly gifts for their graduate this year. Plant a tree, give them an experience for a gift, or money towards further education. We're hoping that the 'Balloon-free Graduation' initiative will hopefully spark others to get on board."
Read more here: http://bernews.com/2019/05/college-to-have-balloon-free-graduation/
Students Raise Funds For Purchase Of Seabin
A group of Somersfield Academy M3 students today presented cheques to the Royal Bermuda Yacht Club [RBYC] and Greenrock to fund the purchase and monitoring of a V5 Hybrid Seabin to be installed at RBYC later this summer.
Kieran Kimberley, Thibaut Stefani, and Liam Greenlaw undertook to raise funds for the purchase of Bermuda's third Seabin for a school project.
They set up a crowdfunding page on Indiegogo, solicited corporate donations from Bacardi Limited, Aspen Insurance, Ascot Group, Armour Group and Enstar Group and held a movie night for younger students raising a total of $5,525 which will cover the cost of the Seabin [approximately $4,000] and a donation to Greenrock to help fund an educational programme that involves youth in the collection and cataloguing of debris collected by Bermuda's Seabins.
Read more here: http://bernews.com/2018/06/students-raise-funds-for-purchase-of-seabin/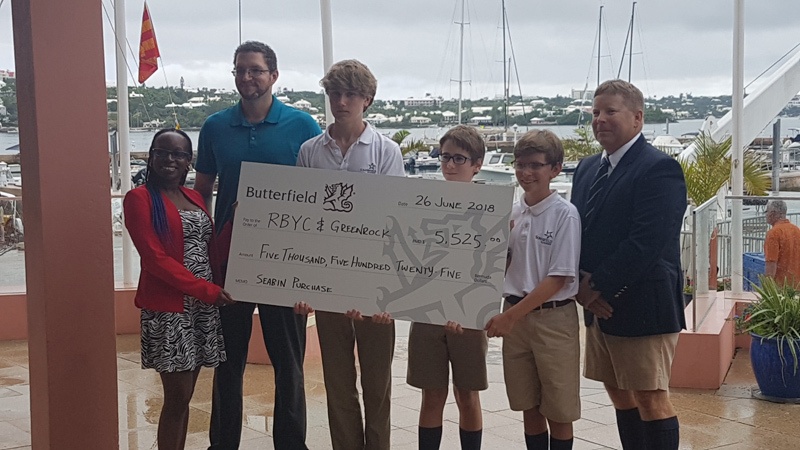 Students Experimenting With Power Of Future
Two science students have calculated that their school has made huge strides in helping the environment by installing solar panels.
About 18 months ago Saltus Grammar School erected a solar system on one of its roofs and students Maximo Deiros, aged 14, and Themika Thennakoon, aged 13, said they have calculated the 97,000 kWh generated is the equivalent of burning 73,765 lbs of coal, driving 163,512 miles and saving 151,400 lbs of CO2 from being emitted into the atmosphere.
Read more here: http://bernews.com/2018/06/students-experimenting-with-power-of-future/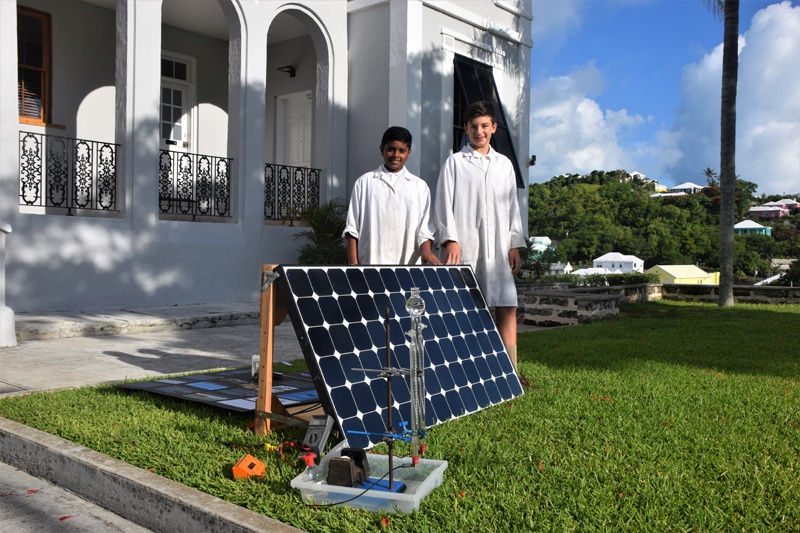 Well done to Salt & Lime Cafe
Thumbs Up to Salt & Lime at Masterworks for their sustainable packaging!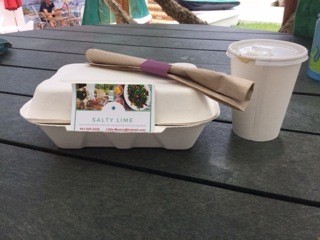 Recent Clean Up of Southlands
Southlands is a park that has particular importance to us at BEST.  We understand that there was a collaborative effort by the Department of Parks, the Bermuda Housing Corporation and the Minister of Public Works' employment initiative.
The roads and trails through the park were totally overgrown, as was the main house. It shows what can be done when we align our efforts toward caring for our Bermuda's beautiful natural environment.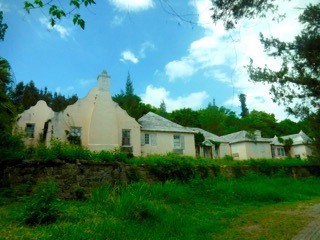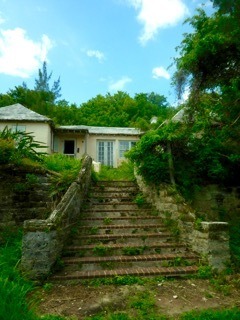 Water stations saved masses of plastic trash
Refreshing idea: Bluewater installed eight drinking water rehydration stations at the America's Cup Event Village in Dockyard. It is estimated that during the event last month the drinking stations did away with the need for 250,000 disposable plastic bottles.
Read more here: http://www.royalgazette.com/business/article/20170711/water-stations-saved-masses-of-plastic-trash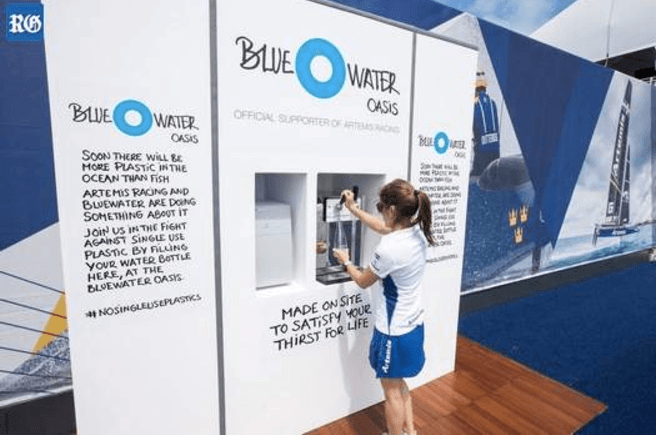 Southside to remain undeveloped – BLDC
A vacant lot of land opposite from the former St David's post office building will remain undeveloped.
Francis Mussenden, CEO of the Bermuda Land Development Company Limited (BLDC), said the organisation was thankful for insight provided by the community on the property.
"We are pleased to have been able to engage with the community and gather their insights on how they would like to see Southside developed," he said.
A survey was distributed at a consultation meeting held in April, as well as posted online. Responses were accepted until May 12.
Concepts for the parcel included creating a park, a commercial development, and leaving the land undeveloped.
Read more here: http://www.royalgazette.com/news/article/20170706/southside-to-remain-undeveloped–bldc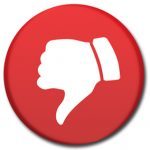 Jet Ski business at Coot Pond in St George's continues business
Despite being ordered to move by both Marine and Ports and the Marine Police, the business continues its illegal operation. 
Please see our original story on this illegal operation here: http://bernews.com/2017/05/commercialisation-of-coot-pond/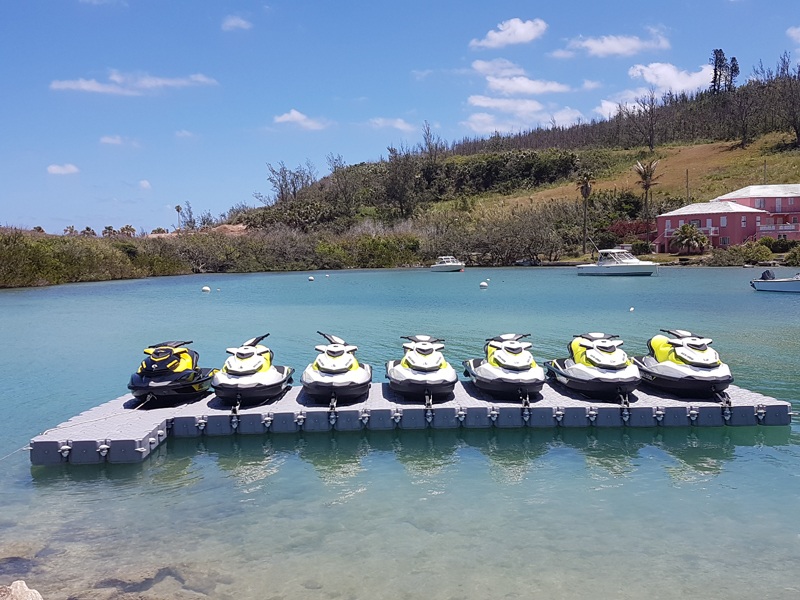 Feb. 2019 Update: Burch overruled on ATV's. Read more here: http://www.royalgazette.com/politics/article/20190221/burch-overruled-on-atvs